1. Identifying Cable Housing Ends...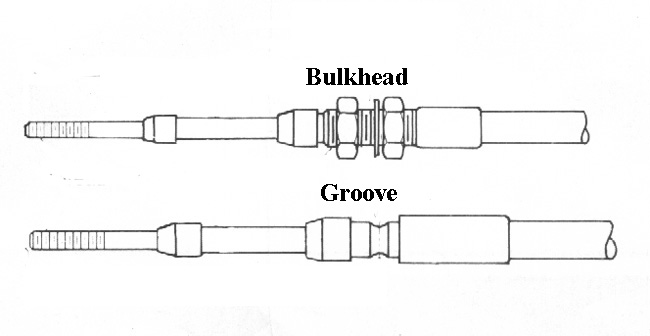 The 2 popular ways to mount a cable are the Grooved-Style housing and the Double-Nut Bulkhead. The Grooved housing allows more options for quick disconnecting (such as fuel pumps and throttles).
2. Measuring Cable Lengths (Tip-to-Tip)...

Cables are measured from tip to tip. One foot increment are most common though special order lengths can be made. Cable ends are Male 10-32.